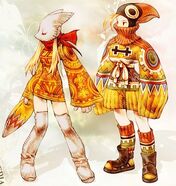 The cogs in the great wheel of society. Merchants, writers, artists. All walks of nonviolent life.
Base Stats
Edit
| Prerequisites | MP Mod | HP Mod | Ability |
| --- | --- | --- | --- |
| NONE! | 100% | 100% | When contributing to projects, every 2 units becomes 3. |
Hello? Mundane. You live your life within the limits. You don't push them.
Someone's not paying attention. You will need to advance to something out of this quagmire of normalcy before you can explore the limits of your potential.
Ad blocker interference detected!
Wikia is a free-to-use site that makes money from advertising. We have a modified experience for viewers using ad blockers

Wikia is not accessible if you've made further modifications. Remove the custom ad blocker rule(s) and the page will load as expected.