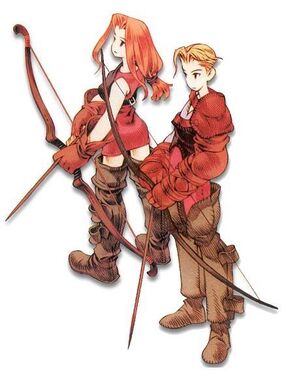 Armed with bow or rifle, archers are adept soldiers of ranged combat.
Base Stats
Edit
| Prerequisites | MP Mod | HP Mod | Ability |
| --- | --- | --- | --- |
| Level 2 Rogue | 100% | 100% | +1 To-Hit Bonus to your Ranged attacks. May spend MP on a successful shot to pierce armor: 1 Mp per % reduction, to a minimum of 0% soak. |
Make a basic ranged attack on a chosen target within range of your weapon. Ignor up to 30/40/50% soak.
You must look deeper into the forest of your heart.
Ad blocker interference detected!
Wikia is a free-to-use site that makes money from advertising. We have a modified experience for viewers using ad blockers

Wikia is not accessible if you've made further modifications. Remove the custom ad blocker rule(s) and the page will load as expected.